News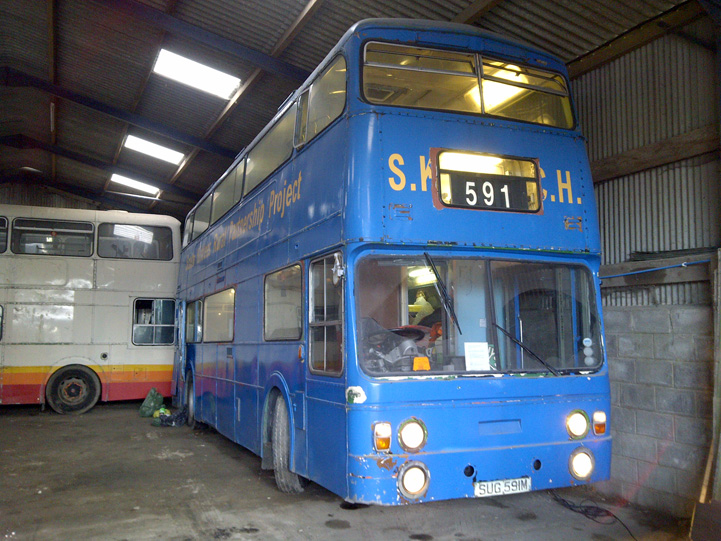 591 was the subject of a recent working day
No news is good news. We do apologise that this website hasn't been updated properly for a while. This is regretful. As of May 2016 we have launched a petition to commemmorate the memory of Charles Henry Roe. Read further about this here.
December 2011 saw our Christmas working party take place, during which various components for 591 and other buses were sorted out, the interior of 591 was swept clean. We are pleased to announce that we have enough metal seatframes for both decks, and enough green leatherette seat bases for the upper deck. What we do need however (and probably will never be able to get without resorting to new manufacture) are seat backs (with dark wood-effect rear and green vinyl) for the upper deck, and both seat backs and seat bases for the lower deck (with the same dark wood effect rear but green and red moquette.
As can be seen from the picture, the lighting circuits on 591 have been reactivated for the first time in 20 years, enhancing her visual appearance immensely.