The plight of Leeds 31-33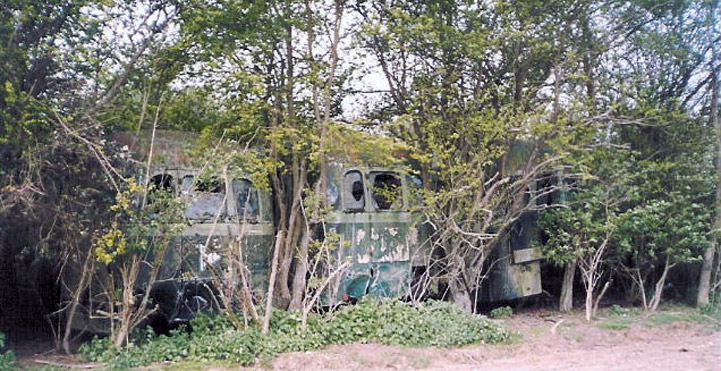 Three Leeds City Transport standee single deck buses - TUA 31 on the left
Three Leeds standee single deck buses survive in Cambridgeshire.
Pictures and more information can be found at The Wakefield Files.
There is a scrapyard in Cambridgeshire which contains 3 Leeds City Transport "standee" vehicles - TUA 31-3. All 3 are still in Leeds City Transport livery. TUA 31 is a 1955 Leyland Tiger Cub, TUA 32 and TUA 33 are AEC 1954 Reliances. All 3 have local Roe bodies. Leeds City Transport had 8 standee buses; 29-31 were Leylands, 32-34 AECs, and the ones which got away were Guys (35 & 36).
The collecting policy of at least one member of this group focuses heavily on vehicles which operated in passenger service in Leeds from new and which have locally-built bodies. Rather by accident than by design, the products of British Leyland feature much more heavily than like likes of AEC, Bristol and Daimler (although these of course joined the Leyland empire subsequently).
Is interested in supporting any attempt to rescue any of these vehicles? The Wakefield Files suggests that the current owner of the buses is looking for serious money for them... though logic suggests that theincremental cost of getting the second and third ones out would not be that much more than just getting one.
So it's over to you. good reader of this website. If we receive enough responses to this page to convince me that launching some form of formal appeal is worthwhile, then I will. Your comments, please, via our contact form.